A breve inizia la Shadertoy Competition:
"Every week we'll announce the subject of a new challenge in this page. Once the announcement is done, you'll have a whole week to create and submit your shader. Submitting a shader is very easy, you'll simply have to add name your shader properly with a tag given below and publish it. For example, [SH17A] MyAmazingShader is a valid shader name for the first challenge."
www.shadertoy.com
Shadertoy is a web tool that allows developers all over the globe push pixels from code to screen using WebGL. It is free for everybody and it is accessible via http://www.shadertoy.com. In less that two…
up per ricordare che inizia oggi!
Gianluca Alloisio da Discord (https://discord.gg/esXpWxY): "uscita la prima challenge! shader in 280 caratteri, come si vuole"
il guanto di sfida: https://forum.gameloop.it/d/347-shadertoy-compo-2017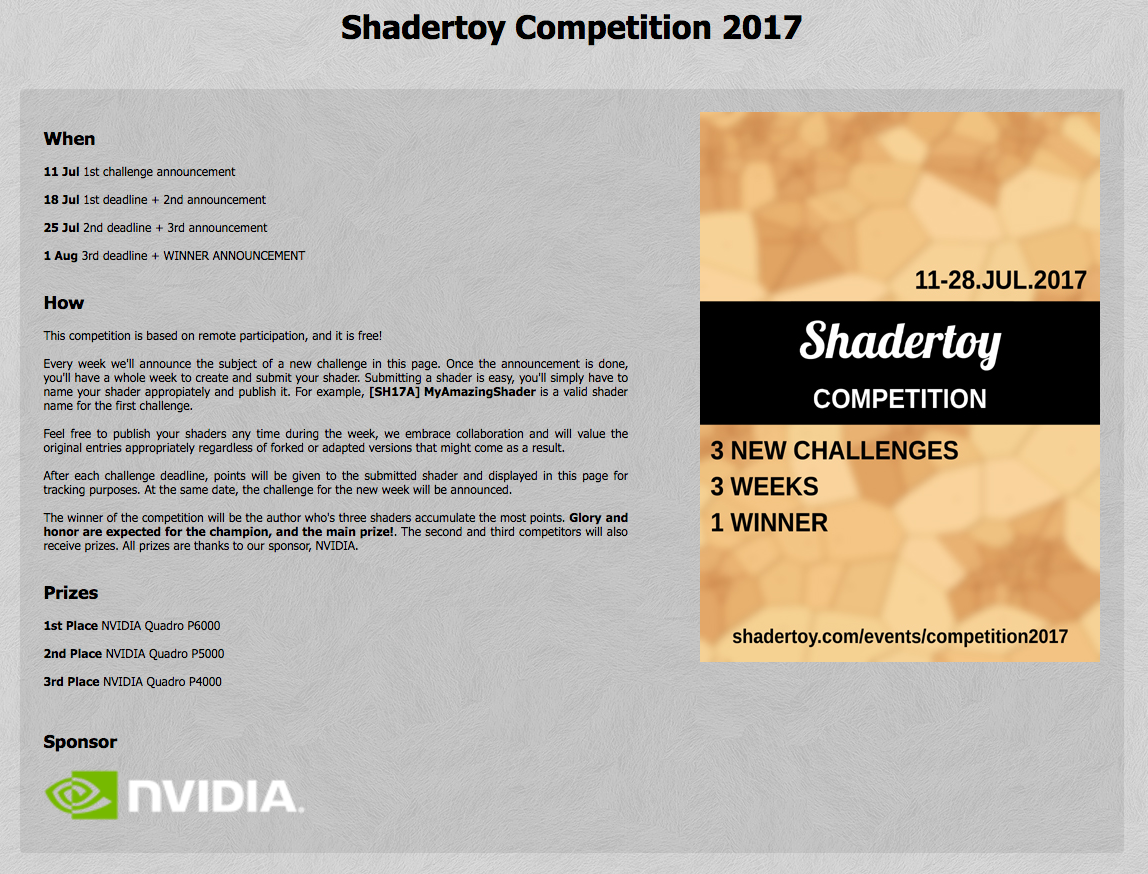 forum.gameloop.it
Oggi è partita la competizione di Shadertoy! Quest'anno NVidia è sponsor e ci sono delle quadro in premio per i primi tre classificati.