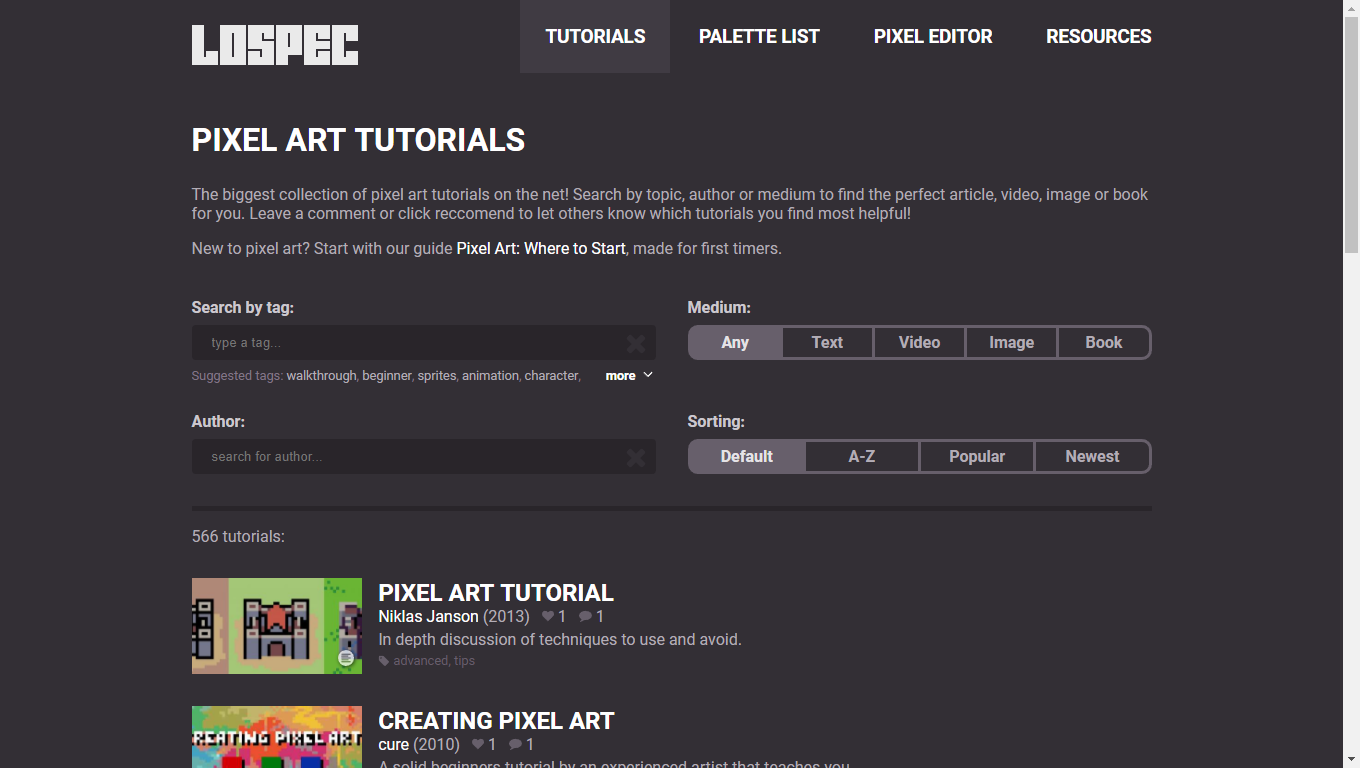 Un super database di tutorial sulla pixel art:
"The biggest collection of pixel art tutorials on the net! Search by topic, author or medium to find the perfect article, video, image or book for you. Leave a comment or click reccomend to let others know which tutorials you find most helpful!"
(Via Reddit: http://bit.ly/2pzRpqs)
lospec.com
Browse our database of hundreds of pixel art tutorials on all different subjects, filter and search for just the one you're looking for.