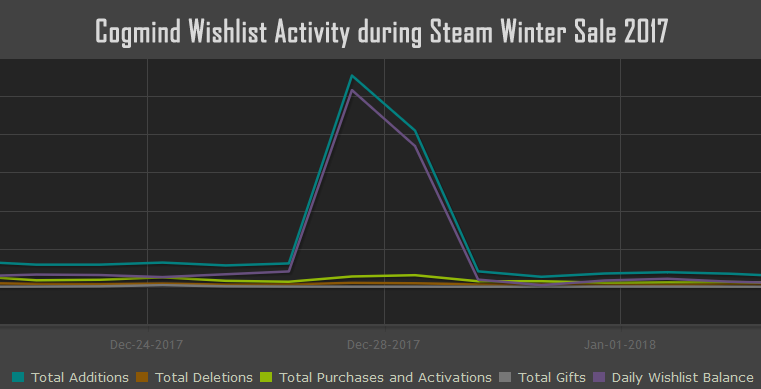 "I didn't have any expectations myself, but in hindsight the results aren't super amazing like some believed they would be. Hey, it's still better than not being featured (pretty spike!) and definitely better than not having a sale at all."
ubm.io
Examining Cogmind's traffic and rankings during Steam's biggest sale of the year, with additional focus on one day of being featured on the front page and its impact on exposure, wishlist activity, conversion rates, and revenue.
noi andiamo in sconto dal 14 al 21. Piango.
Molto interessante indeed.