Dagli autori di RPG Maker, per misteri di cuori e amori senza mai fine
www.rockpapershotgun.com
The game-making tool Visual Novel Maker lets you create dating sims and other stories but mostly dating sims
TyranoBuilder costa 40€ di meno, per dire.
http://store.steampowered.com/app/345370/TyranoBuilder_Visual_Novel_Studio/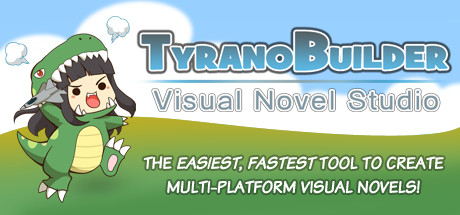 store.steampowered.com
The EASIEST and FASTEST tool to make your own multi-platform visual novels! Quickly create your own games for Windows / MacOS / iOS / Android / HTML5 / CSS3, even if you know nothing about game programming or scripting!
Non so ancora Visual Novel Maker, ma TyranoBuilder no. Meglio perdere un po' di tempo all'inizio e imparare Ren'Py.
Perché TyranoBuilder no?
Principalmente perché è molto limitato.
Anche un pomeriggio in unity o game Maker o rpgmaker xp stesso vanno benissimo per una VN