Manuale di sopravvivenza per l'indie solitario! Riassunto (ma leggetevi il post intero, che è carino):
LAVORA DA CASA e non spendere soldi in uffici inutili
RISPETTA I TUOI LIMITI e non buttarti subito sull'epic 3D space opera
NON SPENDERE SOLDI su cose che puoi fare da te
SE SPENDI SOLDI spendili per il core del gioco, non per robe come poster o cartoline
LAVORA e non pretendere che andare a farti un caffè al bar sia lavorare
FATTI BENE I CONTI e se con un gioco puoi mantenerti per due anni, il prossimo punta a farlo in un anno e mezzo
LA GDC È UN GRAN DIVERTIMENTO ma non è strettamente necessaria
MANTIENI IL TUO LAVORO VERO e aspetta di non averne davvero bisogno prima di diventare full indie
TORNA INDIETRO NEL TEMPO nel 2006, all'inizio dell'esplosione della scena indie, e con un po' di fortuna ce la farai
METTI UN LINK AL TUO GIOCO quando scrivi post di questo tipo
E per finire: "don't be a fucking idiot, be sensible".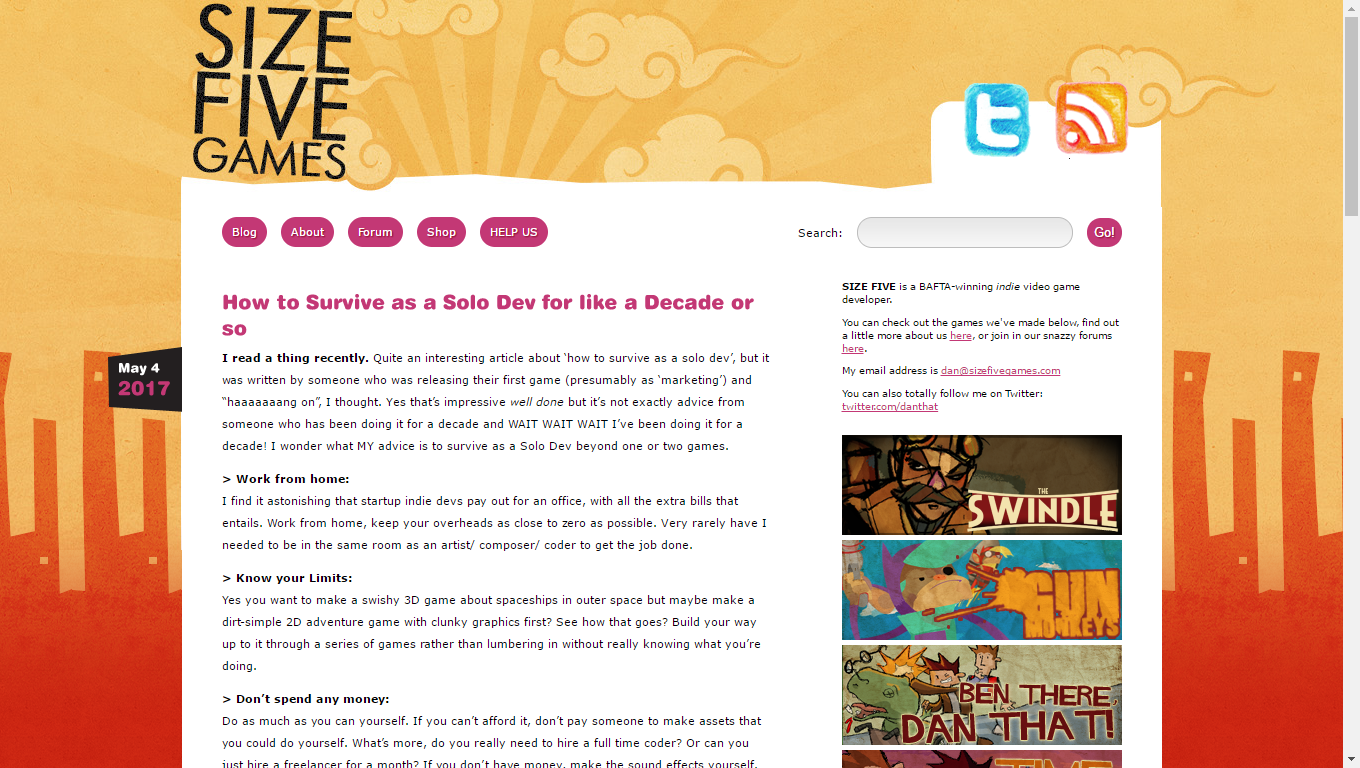 Link: http://bit.ly/2pDCpsV
Non conoscevo questo sviluppatore, ma dice cose che mi sembrano molto giuste e sensate.
Anche io trovo molti punti interessanti.
Grazie di averlo riportato e condiviso … 😉