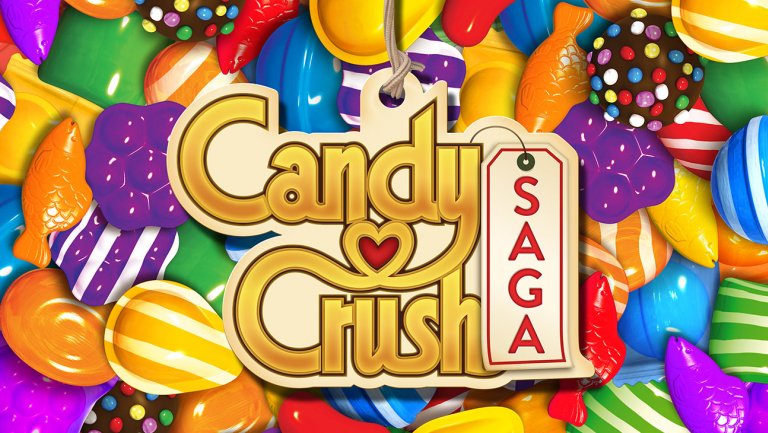 A proposito del "perché Activision ha comprato King?"

come cazz fa king a macinare ancora soldi con candy crush non riesco a spiegarmelo
Per lo stesso motivo per cui FIFA e cod vendono ancora
Conosci qualche altro gioco da fare per le commesse in negozio nei momenti morti?
Bravo, infatti. Ma king è un acquisto che dal primo giorno ha assolutamente avuto senso. Si paga da solo!
ma in realtà all'epoca non era una roba così scontata, molti vedevano king in fase calante, e c'era chi diceva che sì, se l'erano comprata solo per il know how sul free to play e i dati degli utenti, e invece…
Nope. Era una cosa abbastanza placida, se invece che su reddit vai ad informarti sui siti che fanno i conti… Io manco voglio essere sempre stronzo ma cosi' e', non mi pare che nessuno di quelli che ne capisce di mercato abbia battuto ciglio alla notizia (ed il titolo infatti e' andato su all'annuncio eh…). Il problema e' sempre lo stesso, se guardi a kotaku di cazzi di borsa non ci puoi mai capire nulla.
Allora – https://seekingalpha.com/article/3636136-activision-bought-king-digital-5_9-billion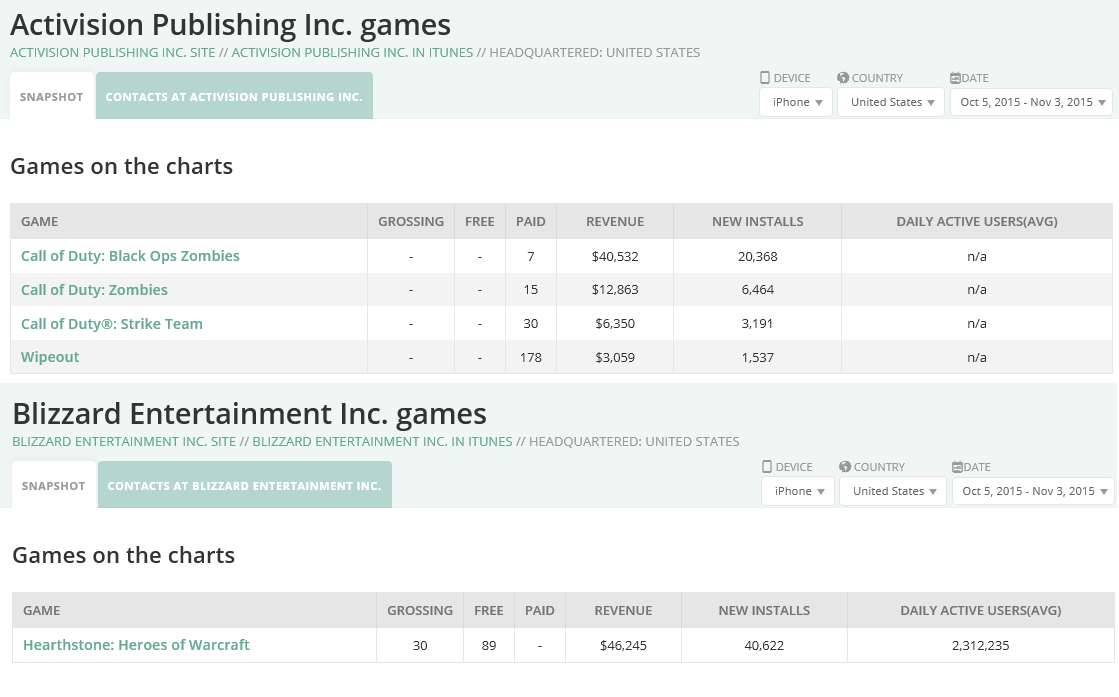 seekingalpha.com
Activision Blizzard is buying mobile games leader King Digital for per share. King Digital gives Activision a broader base of loyal and paying mobile gamers
Oggi – https://seekingalpha.com/article/4049083-one-year-later-re-evaluating-activision-blizzards-king-acquisition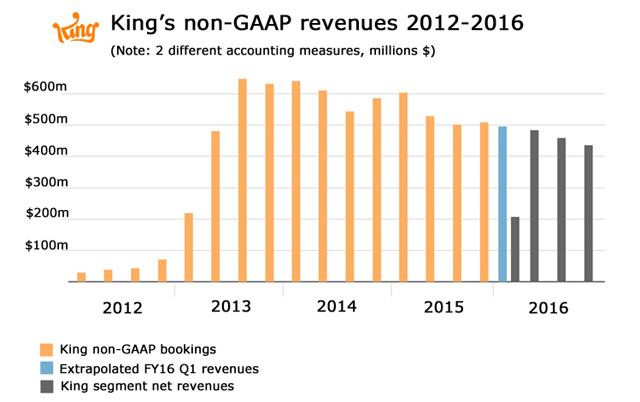 seekingalpha.com
Activision Blizzard posted record FY16 revenues of .6 billion. King's strong cash flow also helped ATVI generate .2 billion in operating cash flow. But King
'sti due post sono mezzi paywalled e il primo fin dove arrivo a leggere bon analizza più di tanto la situazione
a dire il vero avevo trovato giorni fa articoli che dicevano che anche degli analisti finanziari erano un po' dubbiosi sulla mossa,
cmq pace non c'è bisogno che t'incazzi 😀 ma grazie per la precisazione, insieme possiamo arrivare alla verità!
Ah non ho visto il paywall, ma se lo apri in una incognito window o pulendo i cookies dovrebbe andare via. Pare che m'incazzo, ma non m'incazzo, solo che mi tocca ripetere n volte la stessa cosa e quindi sembra chiaramente fastidioso e da maestrino…
Comunque, copio la parte rilevante:
King Digital's 2014 revenue was .4 billion and I expect it to deliver the same number this FY 2015. The .9 billion purchase price is therefore only 2.48x Price/Sales. This is a reasonable in-organic fee/way for Activision to instantly become a global leader in mobile games.
…
Activision bought a highly-profitable mobile games publisher with a huge pool of loyal paying customers in King Digital. I therefore endorse ATVI a Buy for growth/value long-term investors.
The King Digital acquisition is an accretive move that could contribute at least .4 billion in additional annual revenue for Activision.
— Come vedi pochi dubbi, un operazione abbastanza chiara e "facile" in termini di costi e profitti. Ma seeking alpha e' solo uno di quelli che conosco, se usi un po di google magic trovi tutto.