Undici giorni a partire da oggi per creare un gioco per ZX Spectrum usando il BASIC di default della macchina. Colour Clash non ti temo!
www.pixiapps.com
First of all, if you are wondering about what is a game jam, "it is a gathering of people for the purpose of planning, designing, and creating one or more games within a short span of time…
su discord ci segnalano anche la CGA Jam: https://itch.io/jam/cga-jam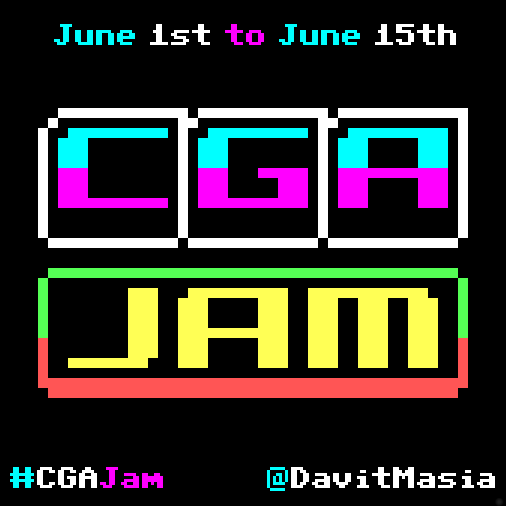 itch.io
A game jam from 2017-05-31 to 2017-06-23 hosted by Kronbits. ABOUT Create any kind of game using the CGA 4 color palette that fits the jam theme with 8bit/chiptunes sounds. No p…
e io ho sia spectrum che manuale del basic originale!
allora ti tocca!
il basic non mi affascina molto in realta'.. ma ad averci il tempo
Basic… Perché?!?!?
Basic per dare la possibilità a più persone di partecipare. E poi aveva pure i comandi grafici! Io ho fatto giochi pure col Basic del C64, che è molto peggio di quello dello spectrum.
Ma nooo! Senza ML non puoi fare manco lo scroll…
e mica devi farlo per forza! 🙂
Ma vuoi che ci prendano per primitivi? 😉
beh ci sono contest per tutti i gusti. Cmq stai sicuro che se dici Basic participano in tanti, se dici ML in 4.